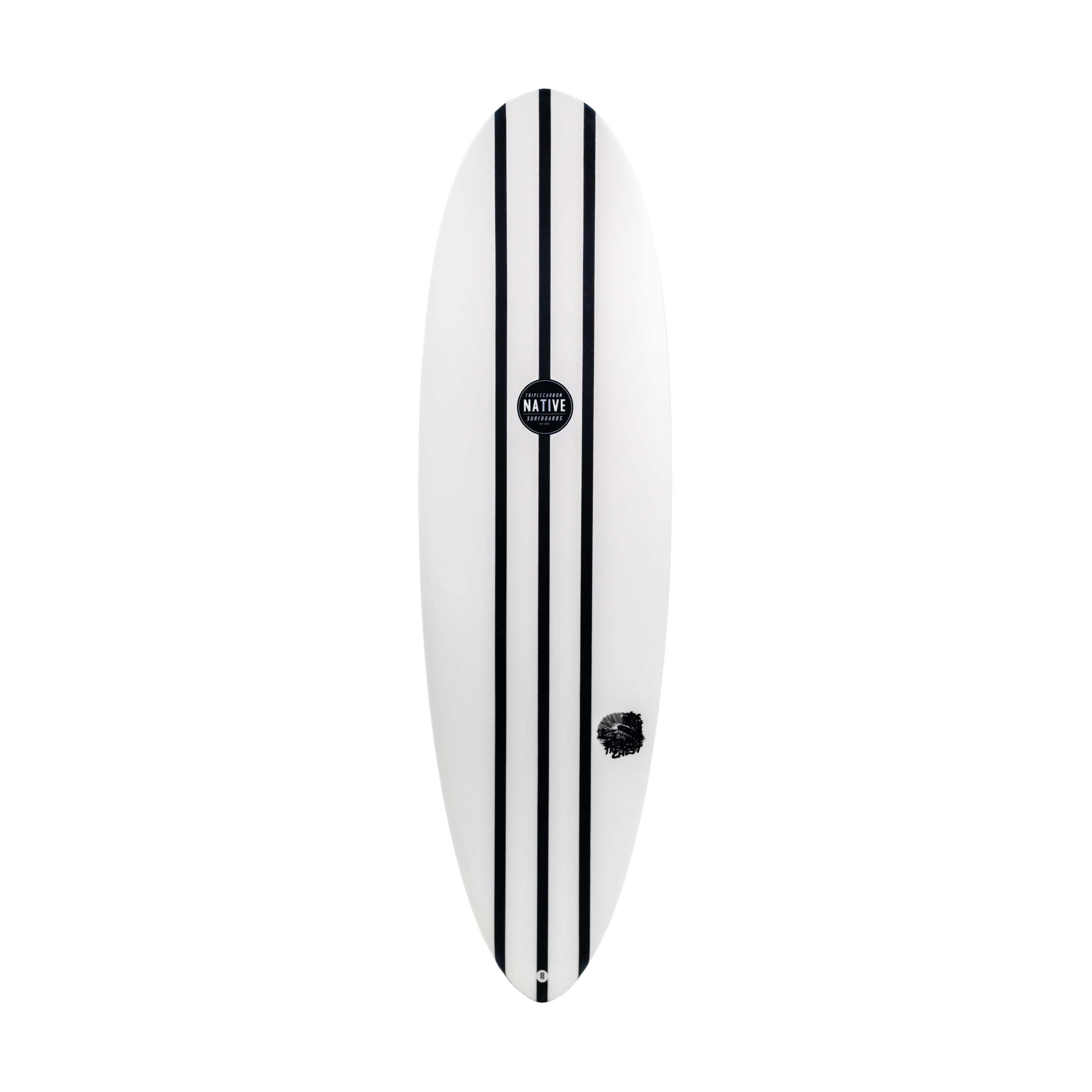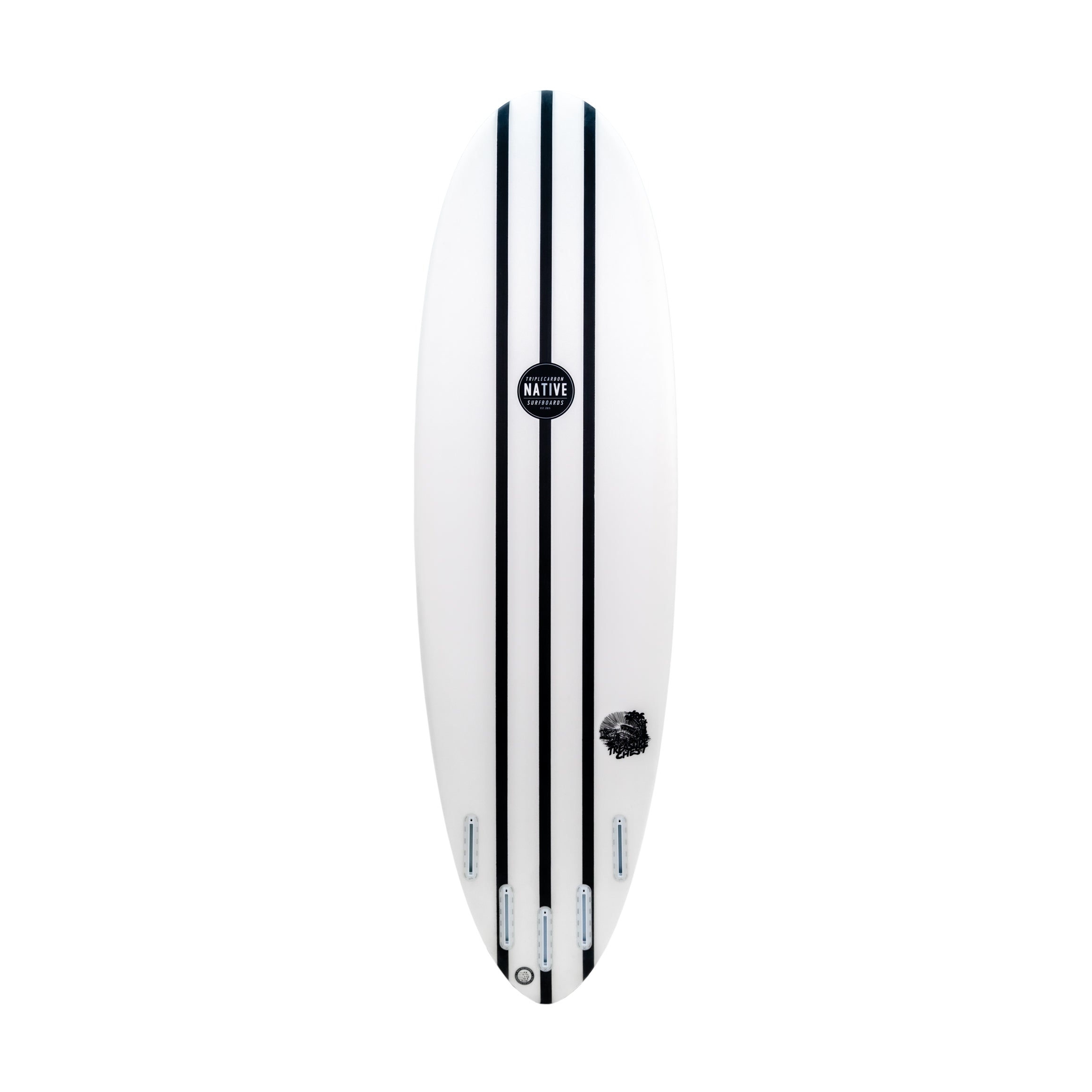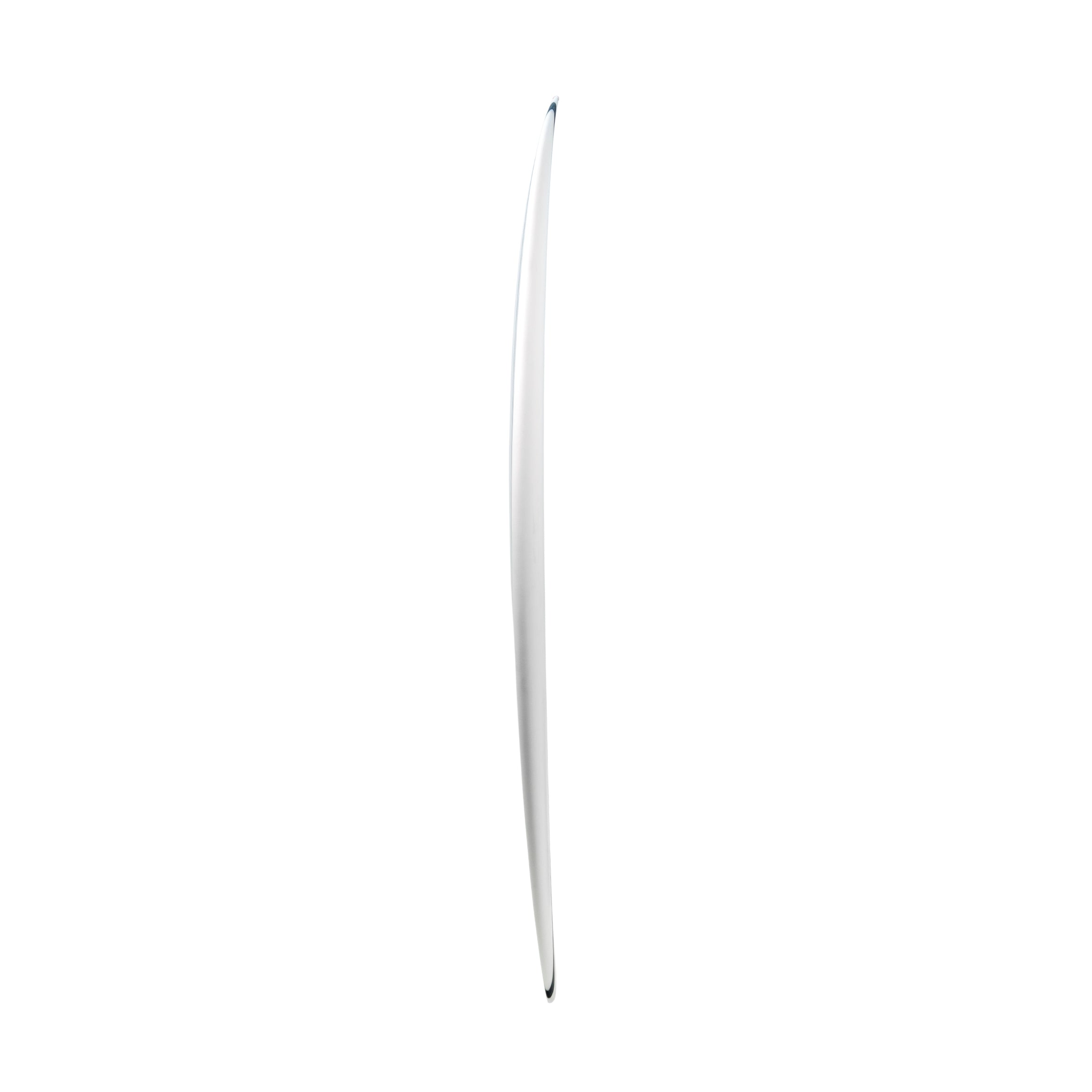 Are you bored of catching waves with the same old blue long softboard and want to progress to the next level? Let us introduce you to the Treasure Chest. A board that has plenty of volume, yet you can ride them a lot shorter.
It has a nice foil which consists of a thicker board on the top half of the board for maximum paddle power, and a narrower, thinner board towards the bottom half of the board, enabling you to experiment with different manoeuvres. It is the number 1 board that we have in our range to step down from a longboard/softboard.
If you are a surfer that wants to progress to a shortboard in the long run, this is the best fundamental board for you.
| | | | |
| --- | --- | --- | --- |
| Length | Width | Thickness | Volume |
| 6'0 | 21 | 2 1/2 | 36.4 |
| 6'4 | 21 1/2 | 2 5/8 | 41.3 |
| 6'6 | 21 3/4 | 2 5/8 | 42.9 |
| 6'8 | 22 | 2 5/8 | 44.6 |
| 6'10 | 22 1/4 | 2 3/4 | 48.4 |
| 7'0 | 22 1/2 | 2 3/4 | 50.2 |
| 7'2 | 22 3/4 | 2 3/4 | 52 |
| 7'4 | 22 7/8 | 2 7/8 | 55.9 |
| 7'6 | 23 | 2 7/8 | 57.5 |
| 7'8 | 23 1/8 | 2 7/8 | 59.1 |
| 7'10 | 23 1/4 | 2 7/8 | 60.7 |
| 8'0 | 23 1/2 | 3 | 65.4 |