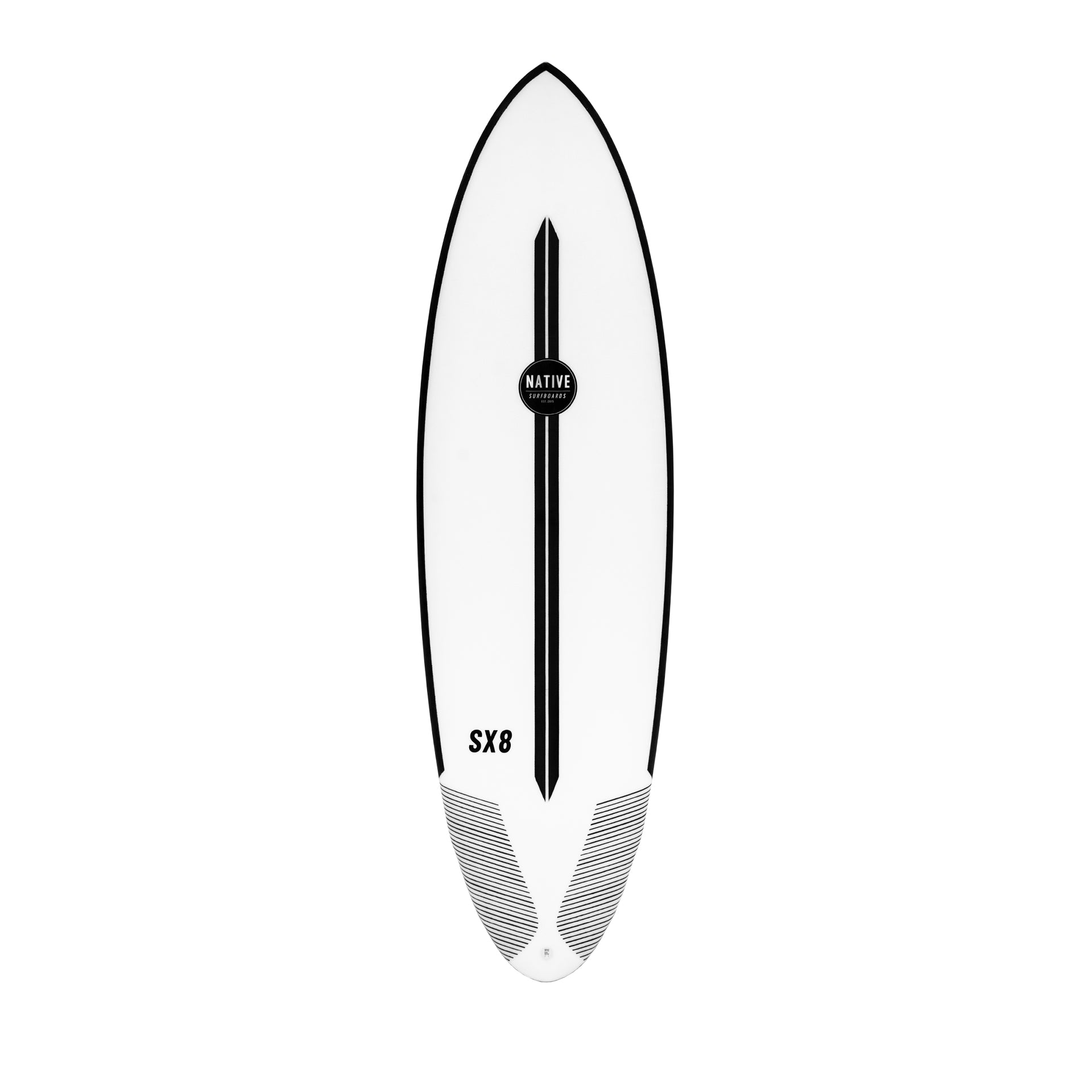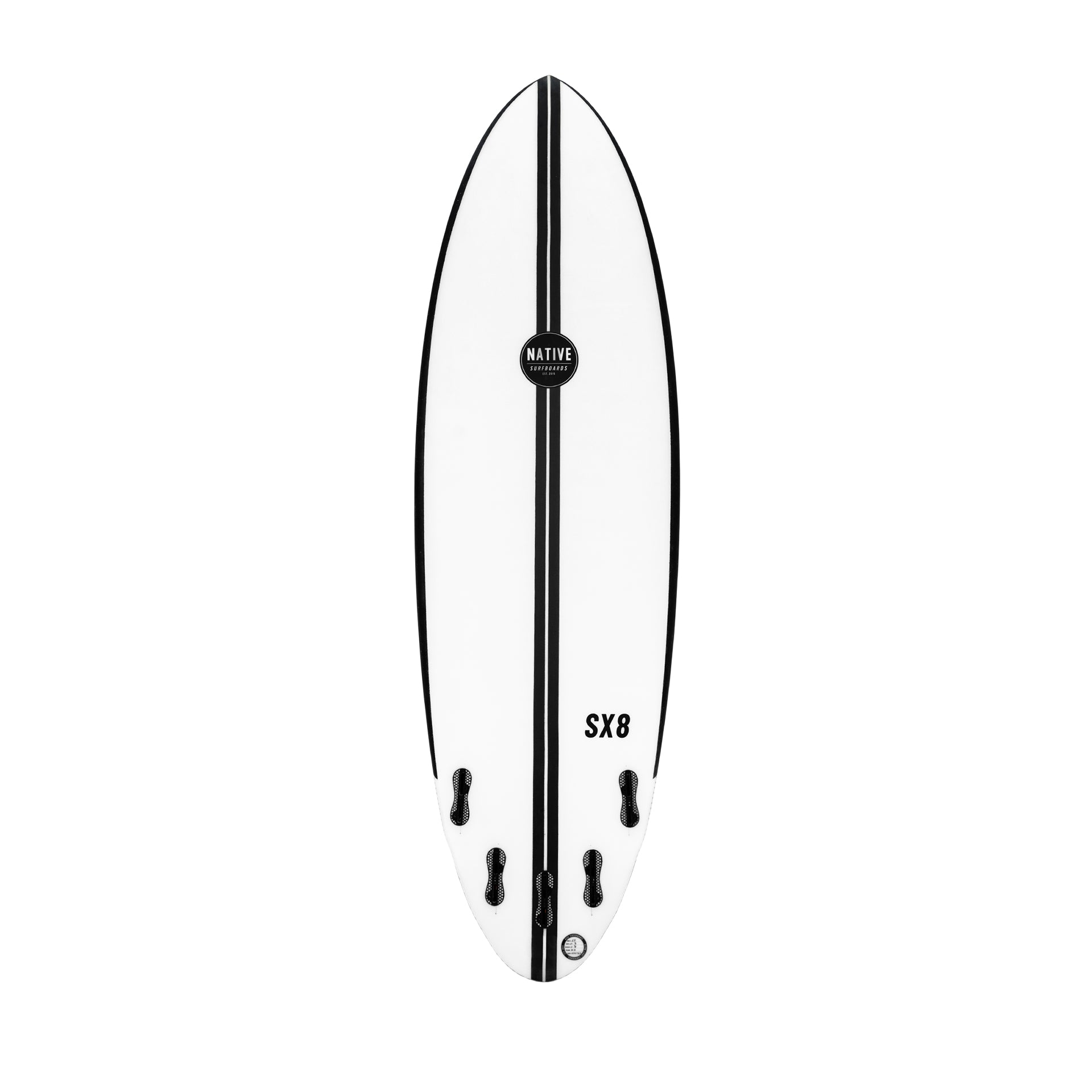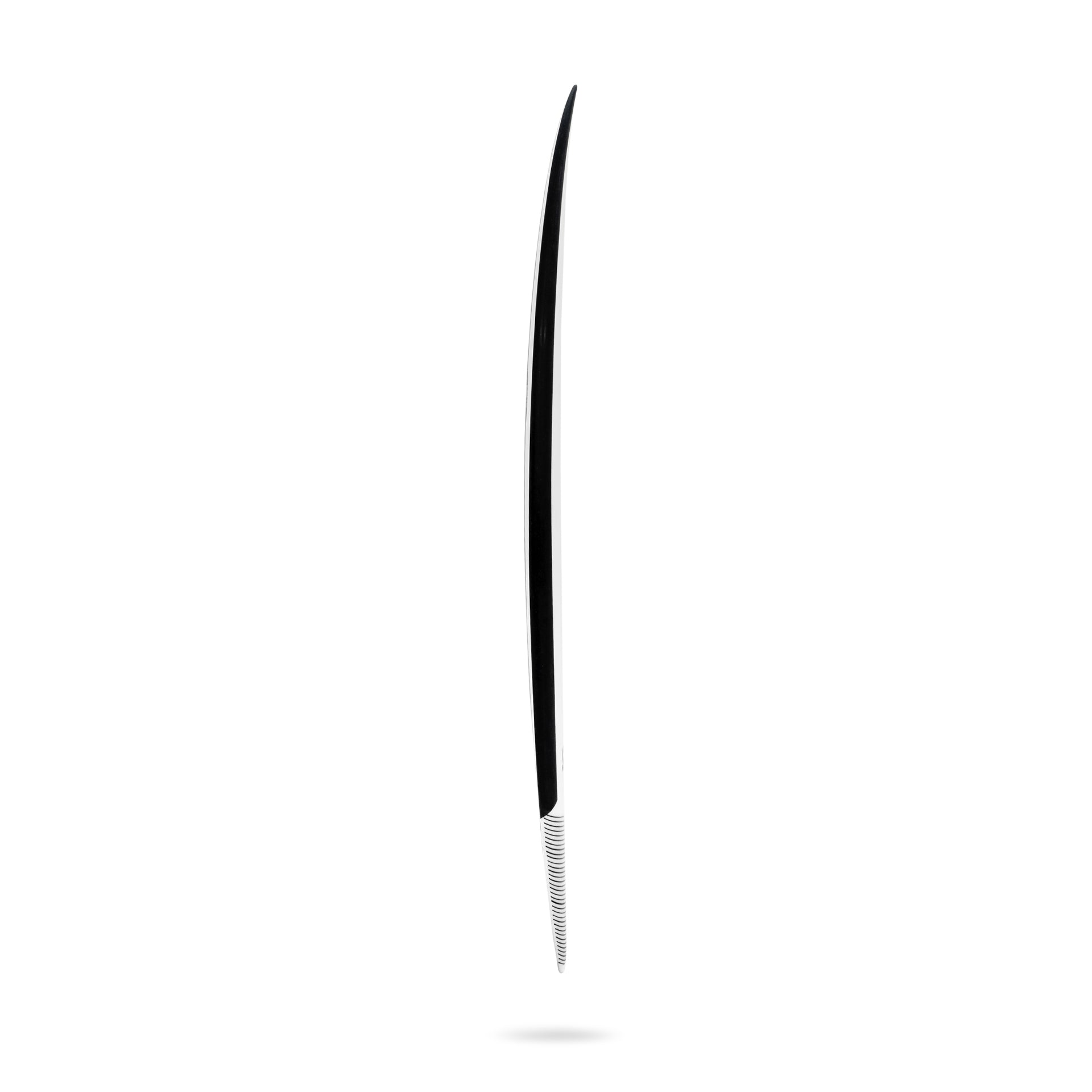 The Native SX8 is described by its owners as the "unfair advantage". It has a wide point forward and a flyer hip into a pin tail, making it suitable for any and all conditions. It has a low entry rocker which makes this board a wave catching machine.
The dimensions of this board really allow beginner-intermediate surfers to ride the board fairly short, while still keeping the volume that they need. This board turns entry level surfers into intermediate surfers at break neck speed. The SX8 gives our riders the confidence to go to the next level in their surfing. The unique combination of paddle power and manoeuvrability make this board a great all-rounder.
Native Team rider Sodox is completely obsessed with this board, and you won't be surprised to see him surfing around Canggu on it, often boosting big airs and powerful turns.
Please note:
Sizes 6'2 to 7'0 are priced at Rp.7.450.000 
Sizes 7'0 and above are priced at Rp.8.450.000
| | | | |
| --- | --- | --- | --- |
| Length | Width | Thickness | Volume |
| 6'0 | 21 | 2 13/16 | 38.8 |
| 6'1 | 21 1/8 | 2 13/16 | 39.6 |
| 6'2 | 21 1/4 | 2 7/8 | 41.3 |
| 6'3 | 21 3/8 | 2 7/8 | 42.1 |
| 6'4 | 21 1/2 | 2 15/16 | 43.8 |
| 6'6 | 21 3/4 | 3 | 46.4 |
| 6'8 | 22 | 3 | 48.2 |
| 6'10 | 22 1/4 | 3 | 50 |
| 6'11 | 22 | 3 | 50 |
| 7'0 | 22 1/2 | 3 1/8 | 53.6 |