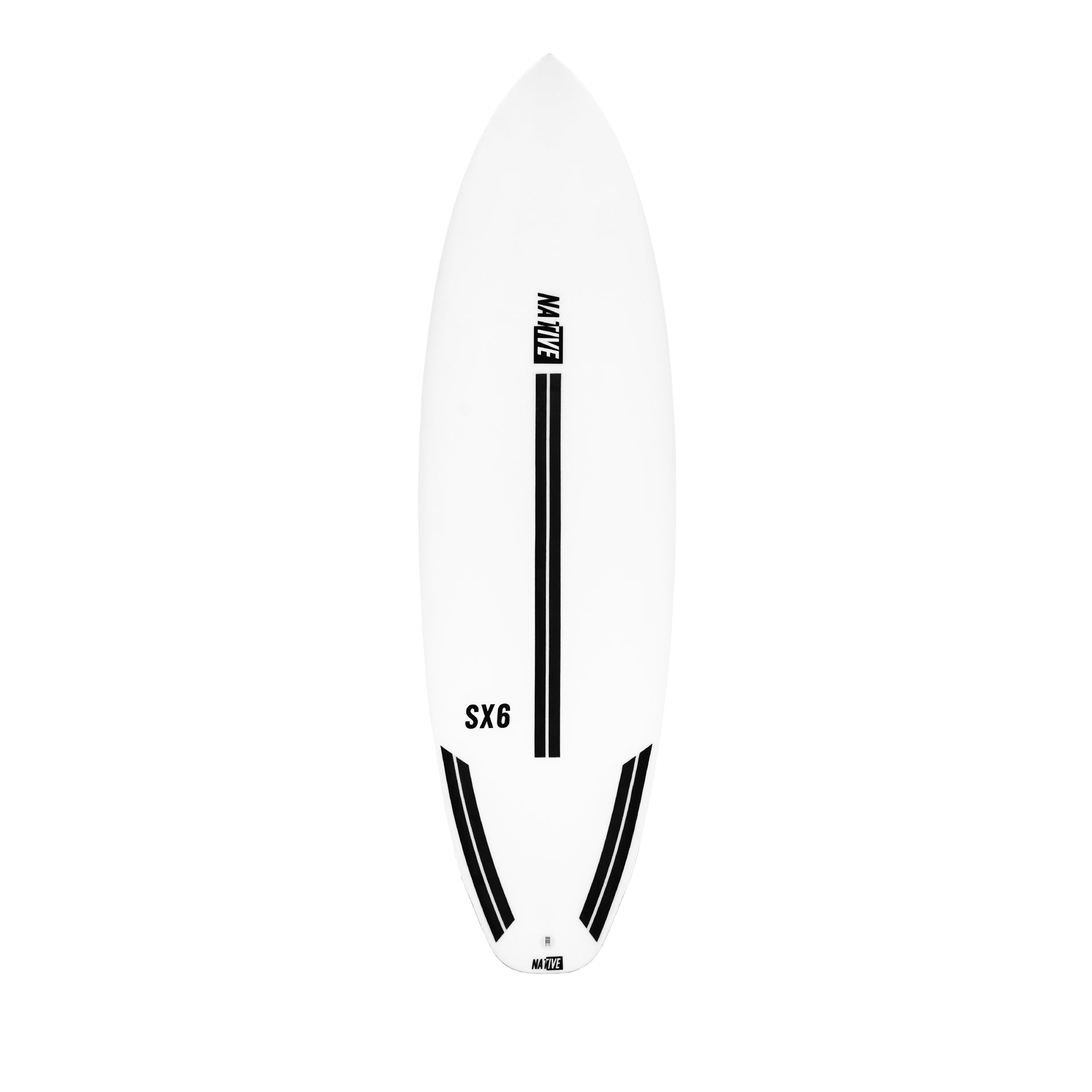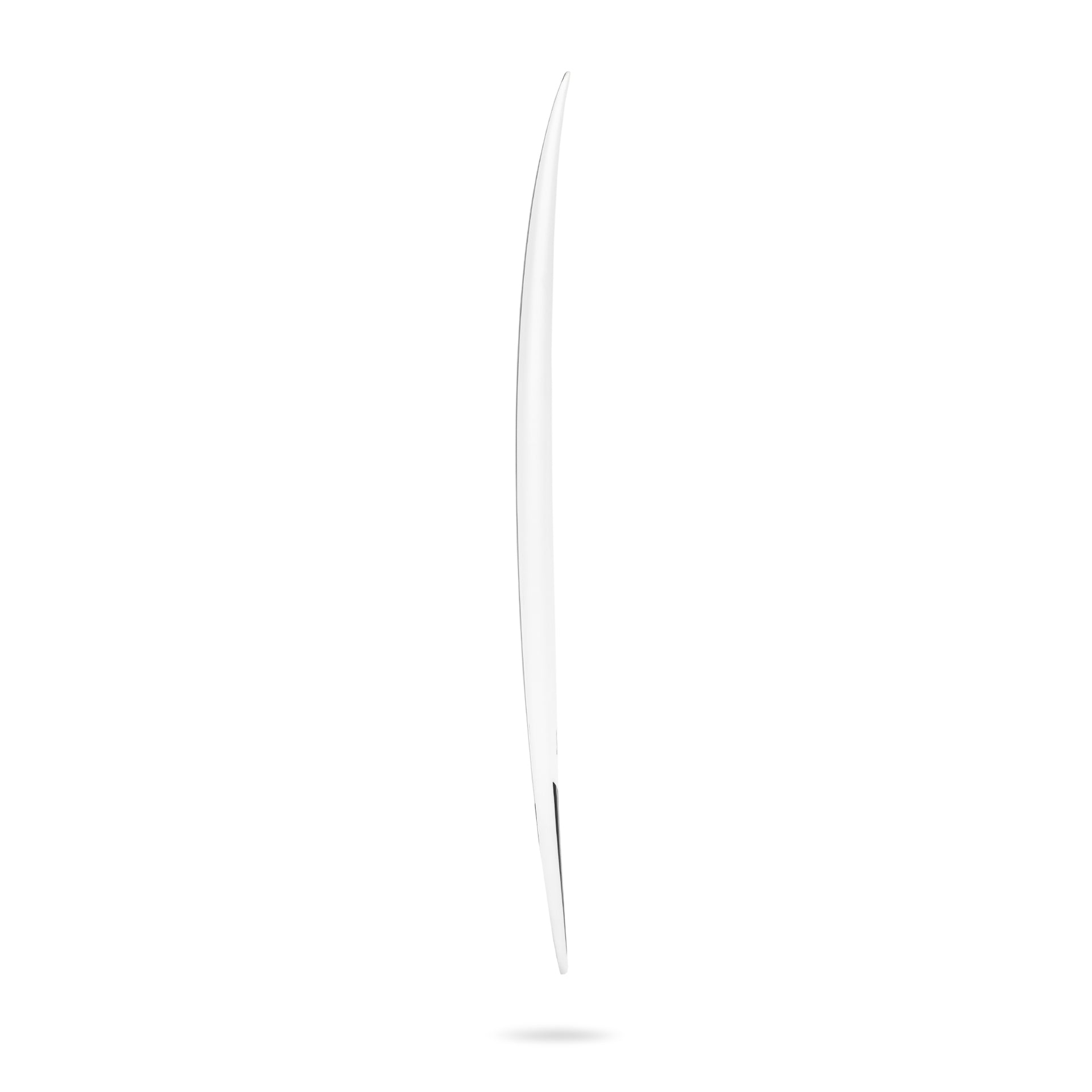 Perfect for someone who is looking for maximum paddle power and doesn't want to sacrifice performance. This board has a low to medium entry rocker and a generous amount of tail kick out the back.
Whether you are surfing your regular beachies or reef breaks, this board will skip through sections and turns tight in the pocket thanks to the single flyer near the tail, which reduces surface area for maximum performance.
The foil is thinned out at the tail so it's stable in barrels. This board is pure pulsating fun for people looking to surf their best in 2-4 foot surf.
Please note: 
Sizes 6'2 to 7'0 are priced at Rp.7.450.000
Sizes 7'0 and above are priced at Rp.8.450.000

| | | | |
| --- | --- | --- | --- |
| Length | Width | Thickness | Volume |
| 5'6 | 19 5/8 | 2 5/16 | 27.4 |
| 5'7 | 19 3/4 | 2 3/8 | 28.8 |
| 5'8 | 19 7/8 | 2 7/16 | 30.2 |
| 5'9 | 20 | 2 1/2 | 31.6 |
| 5'10 | 20 1/8 | 2 9/16 | 33.1 |
| 5'11 | 20 1/4 | 2 5/8 | 34.5 |
| 6'0 | 20 3/8 | 2 11/16 | 36.1 |
| 6'1 | 20 1/2 | 2 11/16 | 36.9 |
| 6'2 | 20 3/4 | 2 3/4 | 38.8 |
| 6'3 | 21 | 2 3/4 | 39.8 |
| 6'4 | 21 1/4 | 2 7/8 | 42.6 |