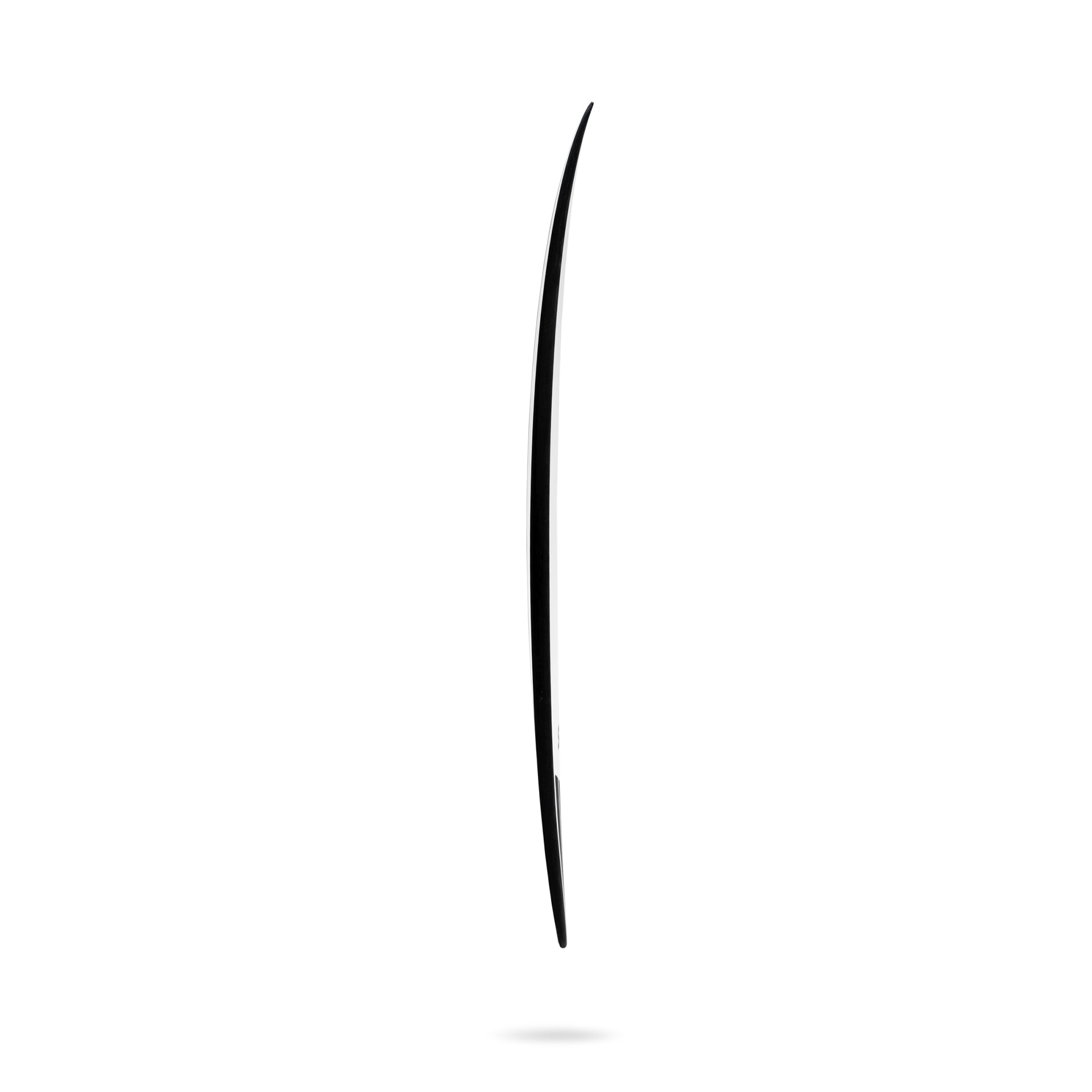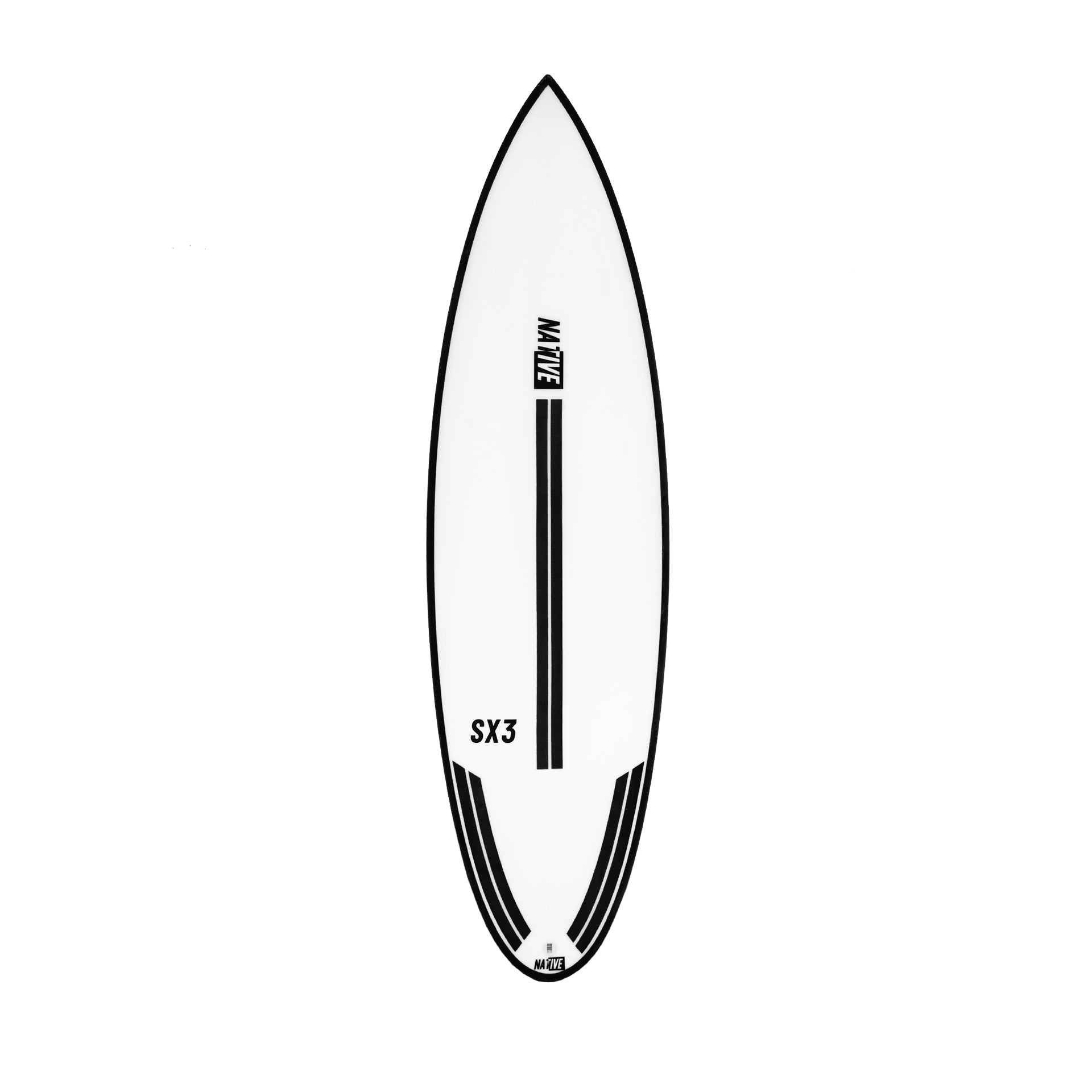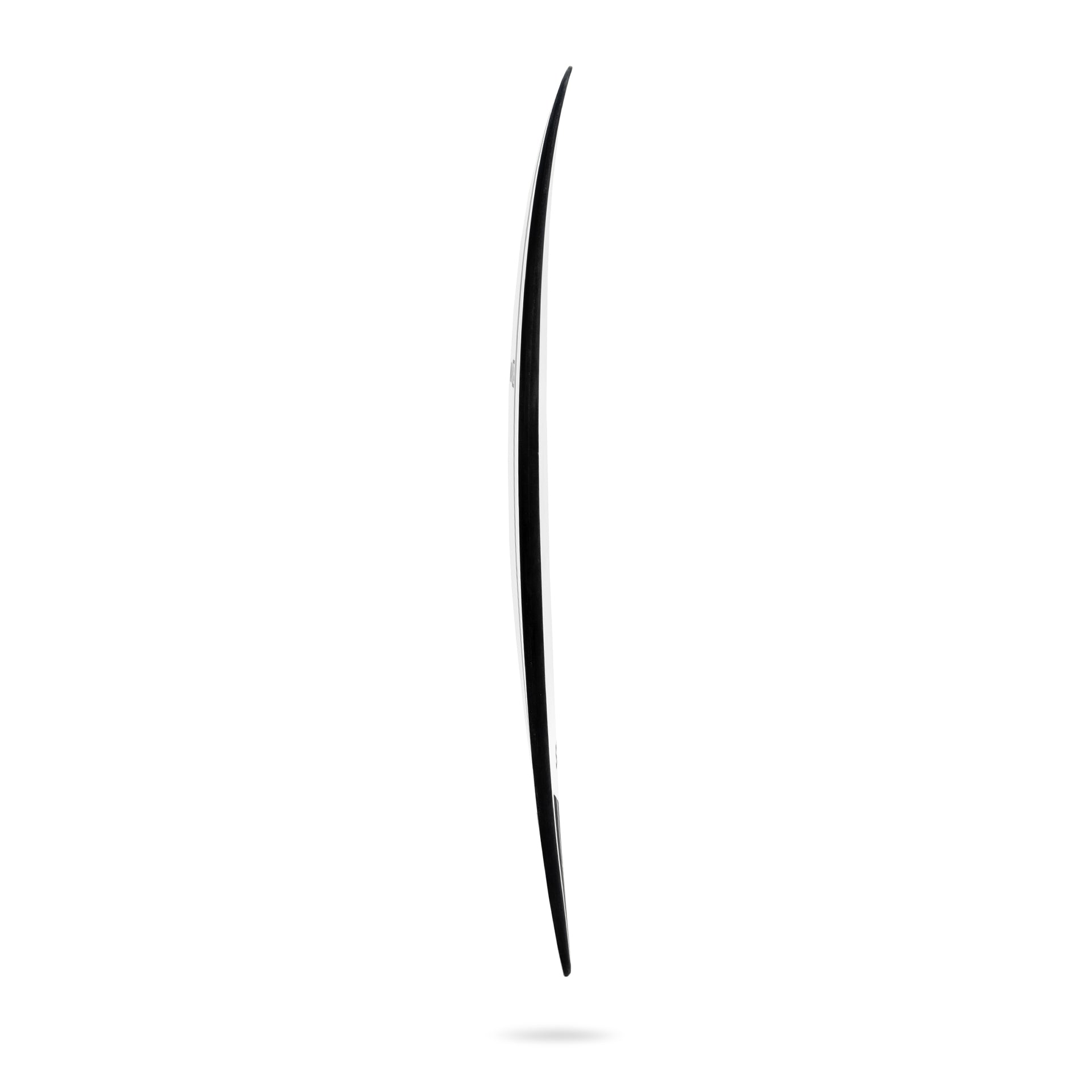 The SX3 is the go-to board for any surfer who wants performance from 3 foot all the way up to 8 foot. The SX3 is our classic high breed with a more refined outline and more rocker. The standard board dims, which are narrower and thinner, along with the extra curve, allows the board to be ridden in a much bigger, powerful surf, making it perfect for the reefs in Indonesia.
If you are a performance surfer that is traveling and is limited by your board allowance, this is the choice for you!
Available in both round and squash tail (Dimensions below are for the squash tail version, please just minus 0.1 from the volume for the round tail volume).
Please note: 
Sizes 6'2 to 7'0 are priced at Rp.7.450.000
Sizes 7'0 and above are priced at Rp.8.450.000

| | | | |
| --- | --- | --- | --- |
| Length | Width | Thickness | Volume |
| 5'7 | 18 5'8 | 2 1/4 | 24.8 |
| 5'8 | 18 3/4 | 2 5/16 | 26.1 |
| 5'9 | 19 | 2 3/8 | 27.5 |
| 5'10 | 19 1/4 | 2 7/16 | 28.9 |
| 5'11 | 19 1/2 | 2 1/2 | 30.5 |
| 6'0 | 19 3/4 | 2 9/16 | 32.1 |
| 6'1 | 20 | 2 9/16 | 33 |
| 6'2 | 20 1/4 | 2 5/8 | 34.7 |
| 6'3 | 20 1/2 | 2 5/8 | 35.6 |
| 6'4 | 20 3/4 | 2 11/16 | 37.5 |
| 6'8 | 21 3/4 | 2 3/4 | 42.2 |