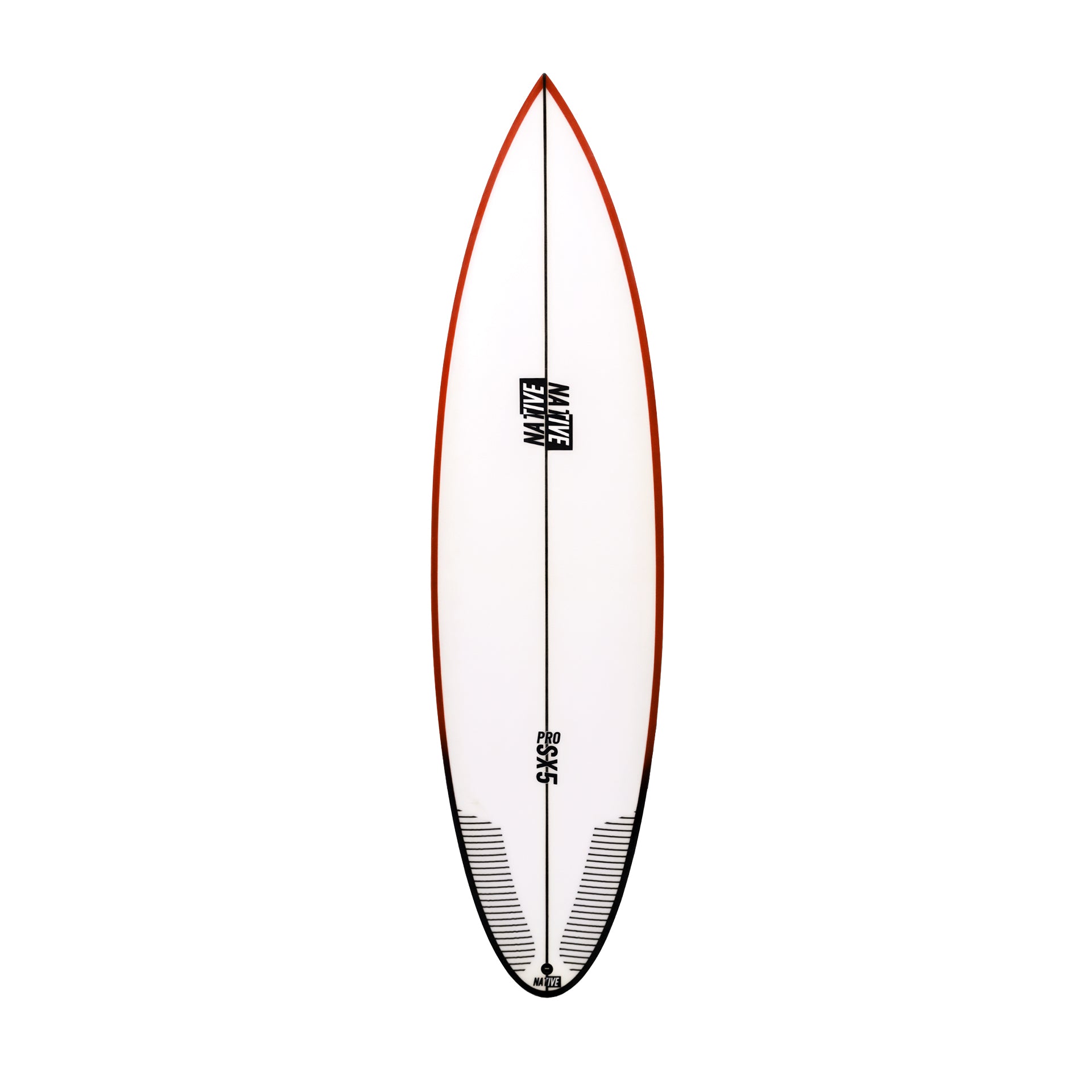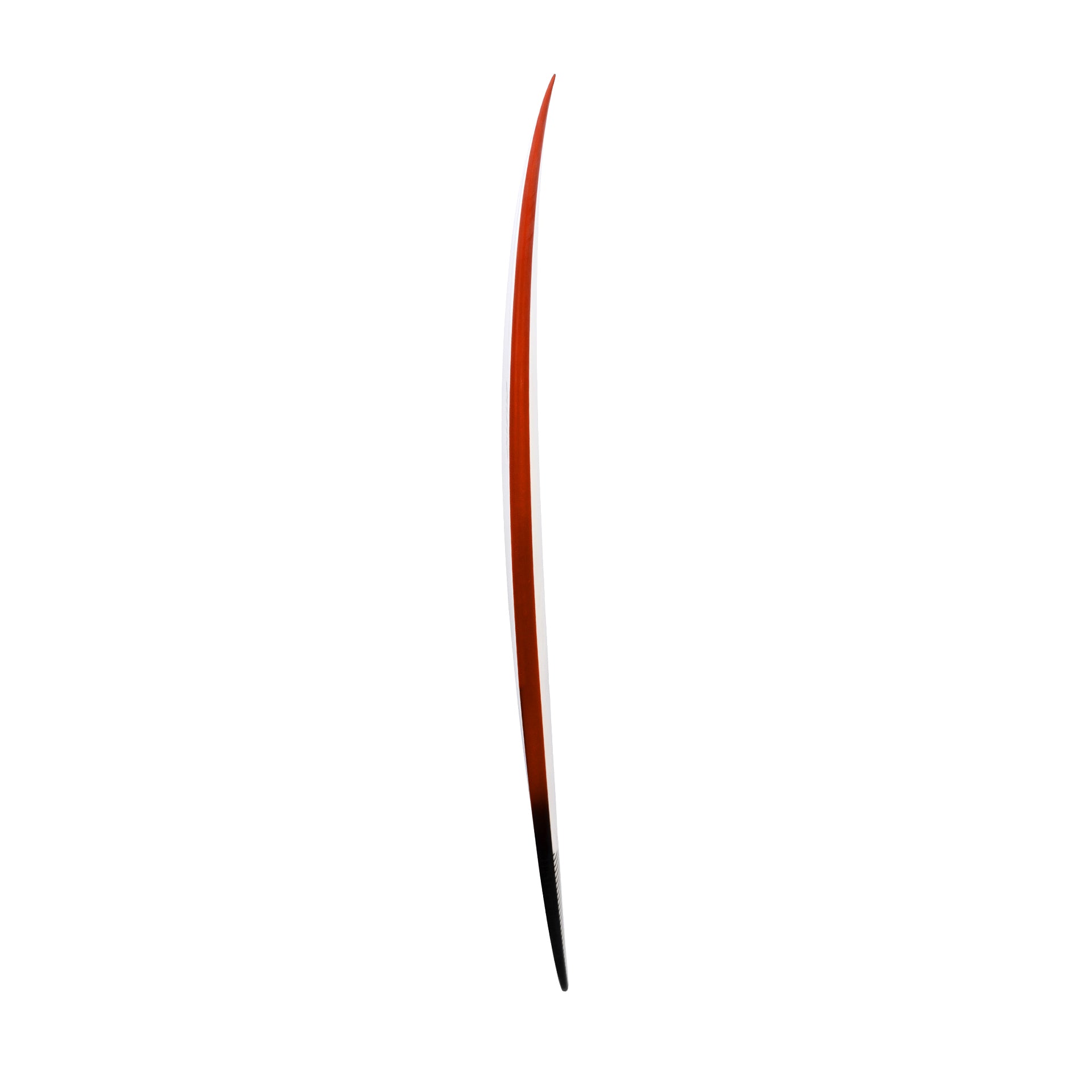 The Pro SX5 is a step up for hollow powerful waves. This board has been tested in the Mentawais and all around the reef breaks in Bali where barrels are the staple.
It features a dome deck with a tapered rail to increase sensitivity and bite. It has hidden foam under your chest for extra paddling and the extra nose rocker on the board will also increase your chances of making late take offs.
A must to surf your dream Indo wave.
Please note: 
Sizes 6'2 to 7'0 are priced at Rp.7.450.000
Sizes 7'0 and above are priced at Rp.8.450.000

| | | | |
| --- | --- | --- | --- |
| Length | Width | Thickness | Volume |
| 5'11 | 18 3/4 | 2 5/16 | 27.2 |
| 6'0 | 18 7/8 | 2 3/8 | 28.5 |
| 6'1 | 19 | 2 3/8 | 29.1 |
| 6'2 | 19 1/8 | 2 7/16 | 30.5 |
| 6'3 | 19 1/4 | 2 1/2 | 31.9 |
| 6'4 | 19 1/2 | 2 9/16 | 32.7 |
| 6'5 | 19 5/8 | 2 5/8 | 35.1 |
| 6'6 | 19 3/4 | 2 11/16 | 36.6 |