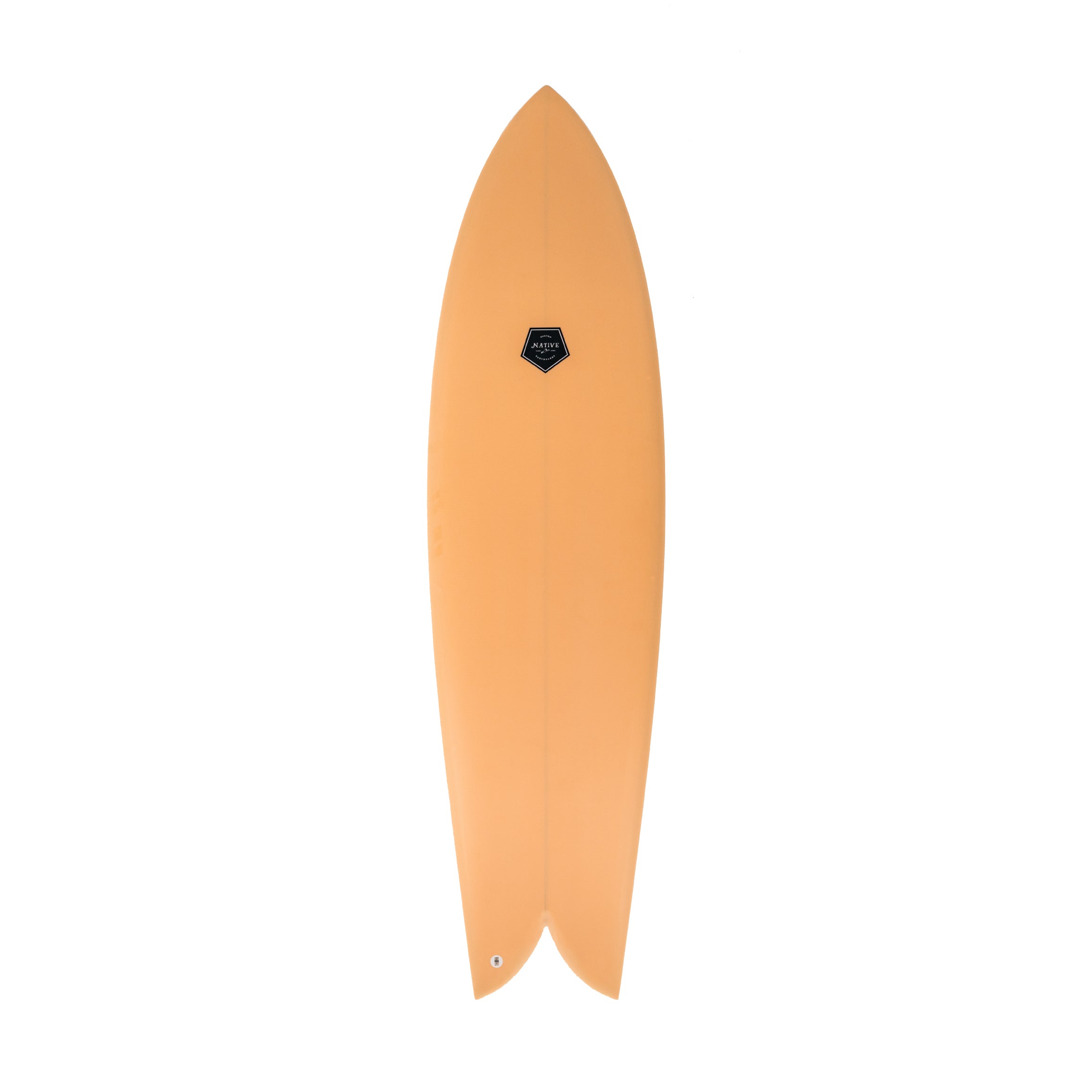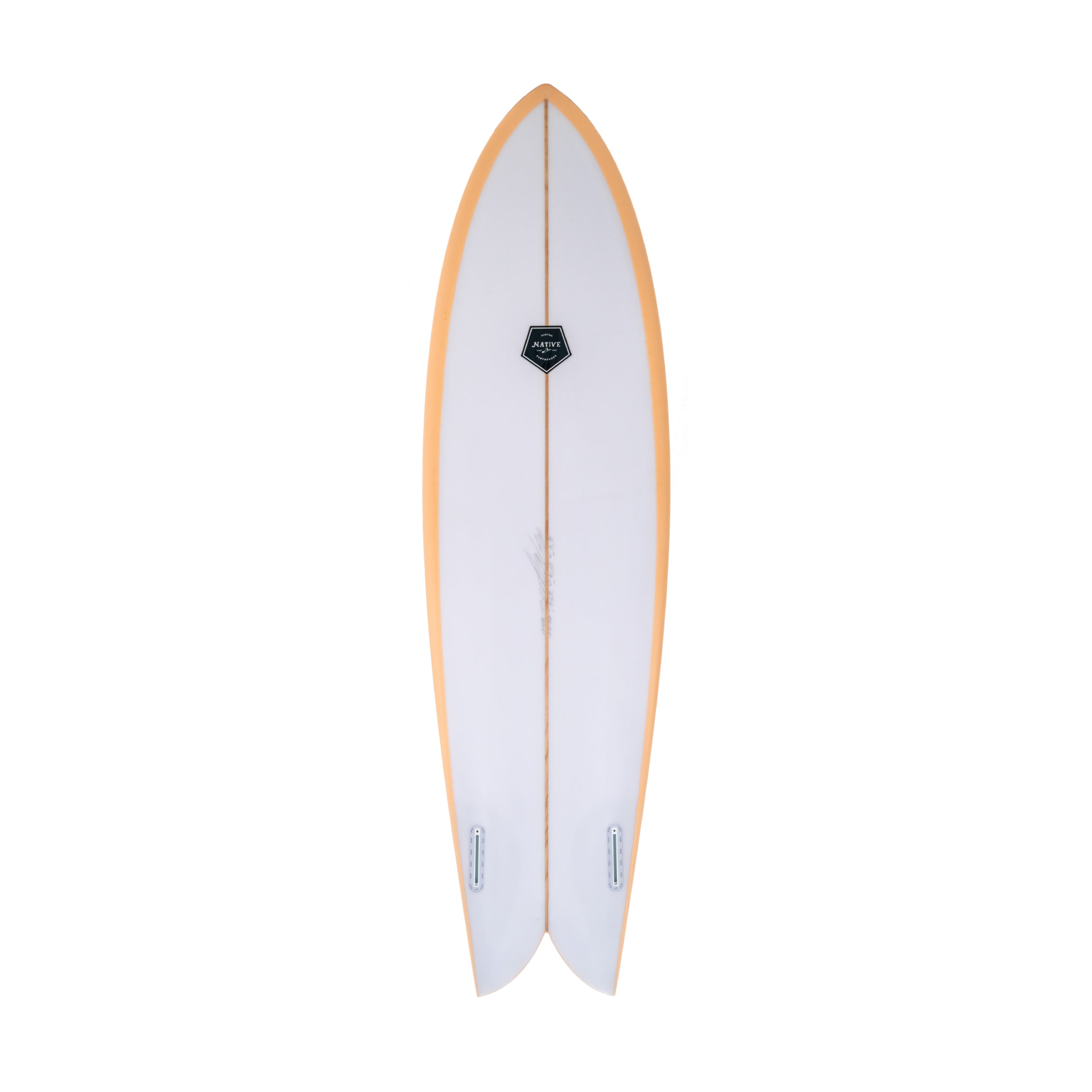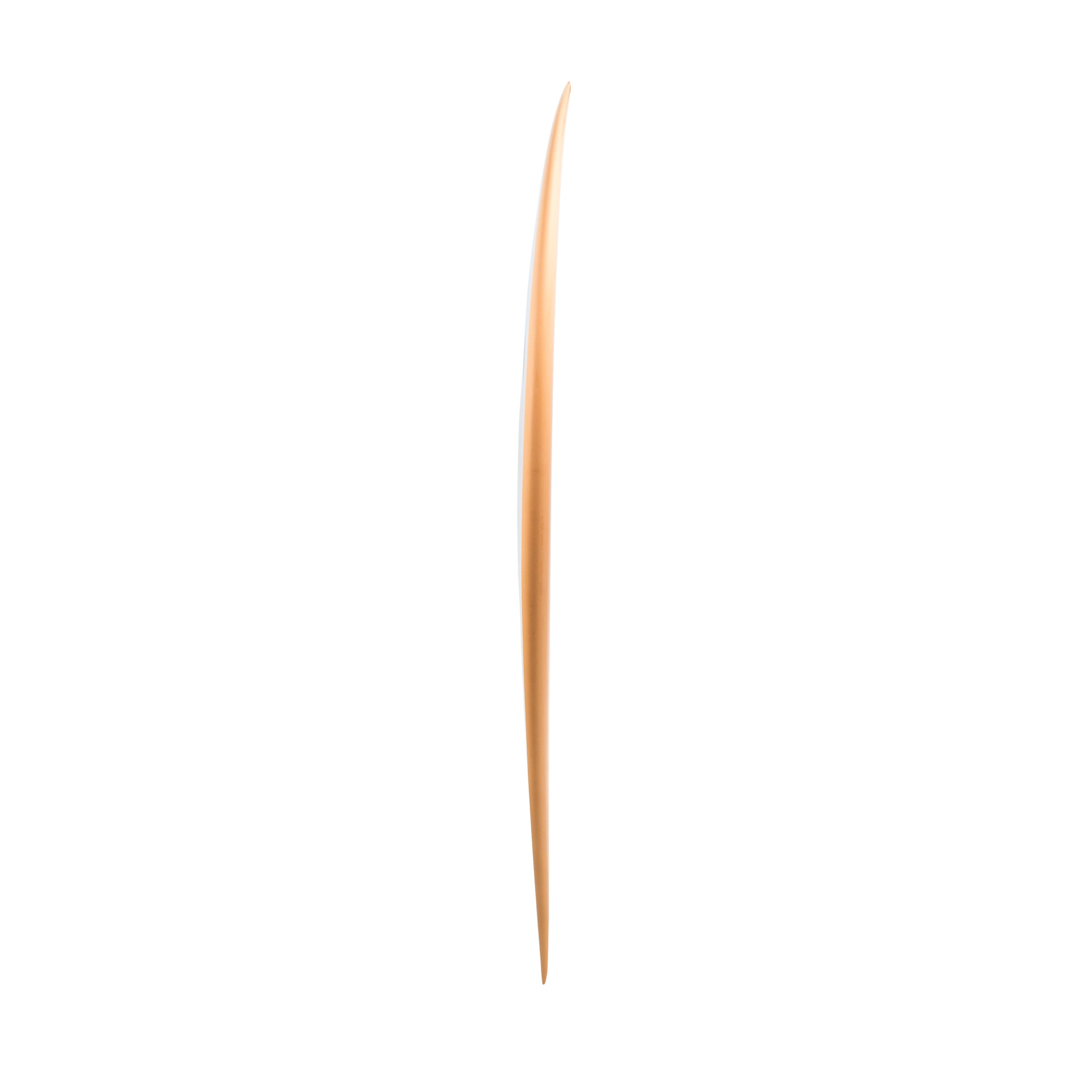 Some surfers tend to get intimidated by how short twin fins are, being only in the 5'2-5'6 range. So we basically took our most popular twin fin model, the free spirit, and tweaked the foil and stretched it out a foot or 2 longer.
It is an elongated twin fin for someone who loves the feeling of a twin yet wants more stability and to draw a longer arc on an open face wave. A more suitable board for intermediate surfers who want to feel how twin fins work and experiment with different turns with plenty of control.
Best ridden in softer pointbreaks where you can draw different lines and turns with ease.
Rocker: Medium to low exit
Concave: Single to double
| | | | |
| --- | --- | --- | --- |
| Length | Width | Thickness | Volume |
| 6'6 | 21 | 2 5/8 | 41.2 |
| 6'8 | 21 1/8 | 2 5/8 | 42.5 |
| 6'10 | 21 3/8 | 2 3/4 | 46.1 |
| 7'0 | 21 1/2 | 2 3/4 | 47.5 |
| 7'2 | 21 5/8 | 2 7/8 | 51.2 |
| 7'4 | 21 3/4 | 2 7/8 | 52.7 |